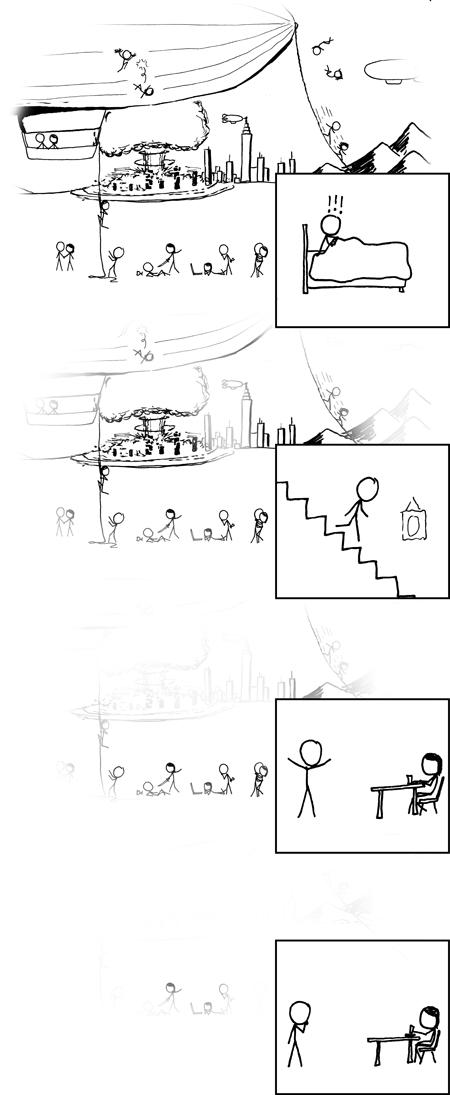 This is me telling Collin my dreams every morning.
He obviously can never see how very exciting they were because
1) I am verbally challenged,
and
2) I, like this cartoon, never remember
all of those key events that made it so
remarkable. I would like to have dreamt
last night, but I didn't.
But I did get to sleep from 11 to 4.
A definite improvement.